Educators
2022 MAC's Teacher of the Year
Massachusetts Agriculture in the Classroom is pleased to announce that Michelle Cooke is the recipient of the 2022 Teacher of the Year Award.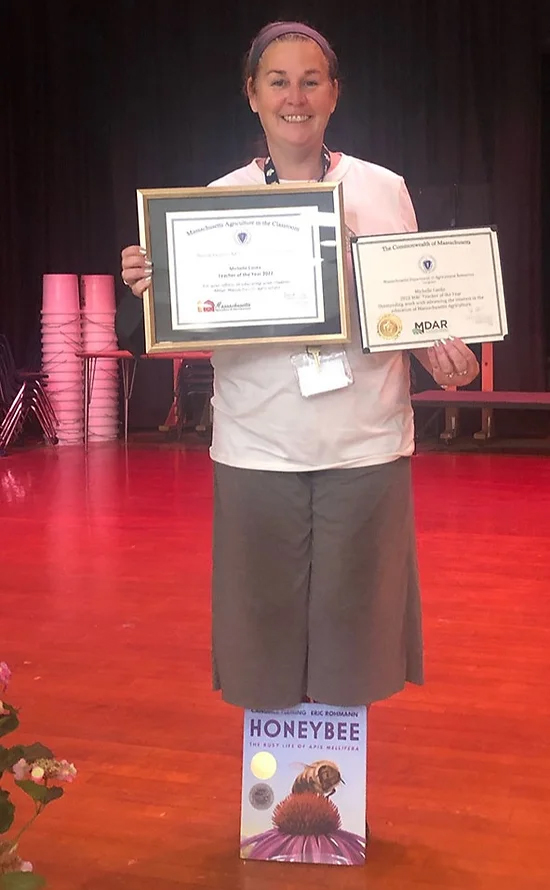 Mrs. Cooke has been an educator for 25 years and presently teaches second grade at the Brookside School in Dracut MA where she incorporates agriculture into many subject areas. She instills a love of animals in her students by her own actions in helping animals needing home. Her classroom is filled with items from nature to teach students about plants, the environment, and conservation of our limited resources.
Michelle is an author, publishing a children's book Don't BEE Afraid to help children learn more about pollinators and also overcome their fear of bees!
Michelle lives on a small farm in New Hampshire and shares her love of animals and farming with her class in many ways. We thank her for integrating agriculture into her lessons to make children aware of the farming history in our state. We are proud to award her the 2022 Massachusetts Agriculture in the Classroom Teacher of the Year!
Nominate your favorite teacher!